I recently described the parts that go into my portable lighting kit. This is what it looks like in action. On location outdoors, a single Nikon SB900 with an appropriate modifier works wonders in open shade and is the ideal tool to fill in those shadows. Add in a couple of additional lights and create prefect subject separation from the background. Here you can see the setup I used when I photographed a series of portraits for Alex.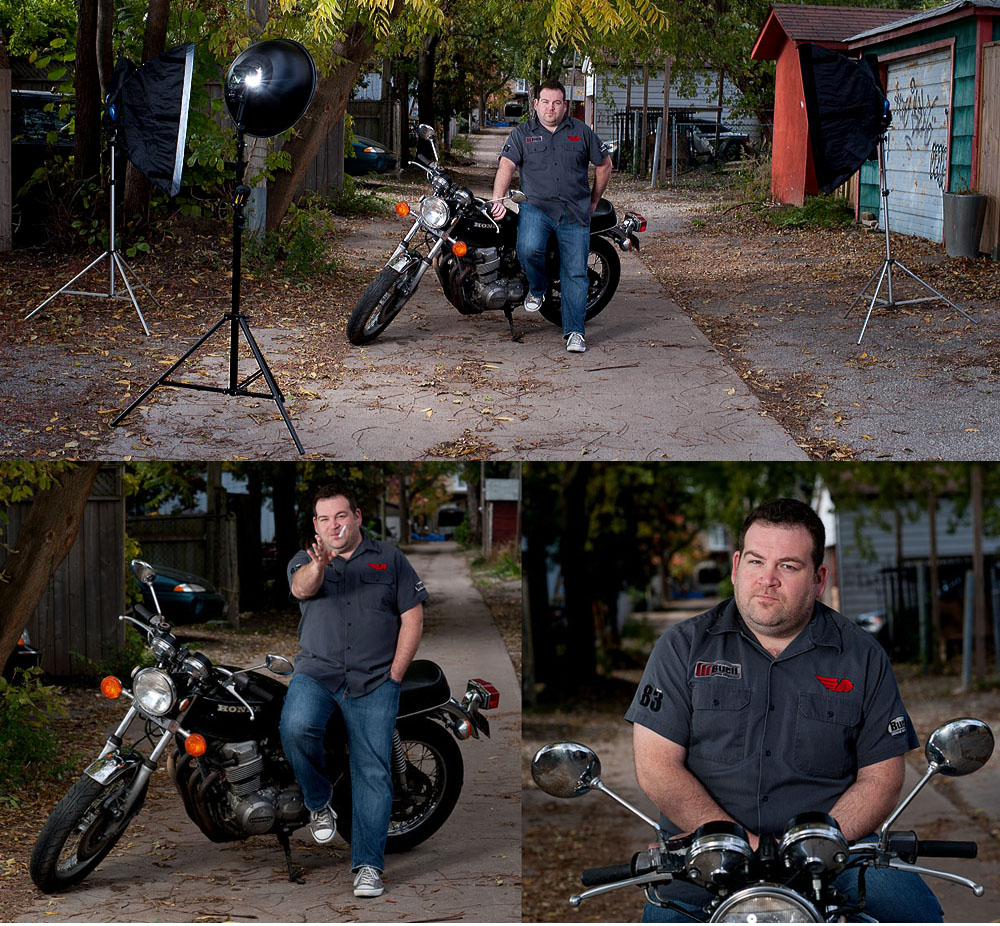 I used two Chimera 9×36 strip lights, one on each side, slightly behind Alex and the beauty dish camera left as my main light. I first dialed in my ambient exposure to determine how much of the background I wanted to see, then added in my lights; main light first, then the two strip lights, to balance everything out. My goal with this particular portrait setup was to be fairly subtle with the strobes; I wanted them apparent, but I didn't want to overpower the entire scene. With the Pocket Wizard AC3 directing the Flex TT5s , I was able to easily tweak the output of each light right from the camera without having to physically go to each flash to make any adjustments.
The real brilliance of this system is that it's small, light-weight, battery-powered and super fast to set up; In the length of time it took Alex to wipe down his bike, I was ready to shoot.